Baffle Filters
Baffle filters are typically made from aluminium or stainless steel. They function by forcing grease saturated air to quickly and repeatedly change direction as it rises through the filter. The surface of the slats on the baffle filter is designed with corrugations to achieve this effects which then cause the grease to be deposited in the channels of the filter.
We manufacture baffle filters from aluminium and stainless.
Baffle filters are designed to give safe, dependable positive flame barrier protection but they also have a higher resistance to air flow than honeycomb filters and therefore require a bigger fan capacity.
Typical resistance is approx.. 150 pascals for air capacity of about 300 lit/s for a filter that is 394 x 495 x50 mm.
Nonstandard sizes are available.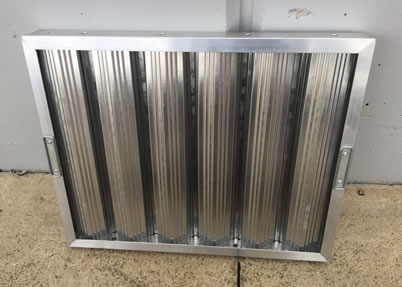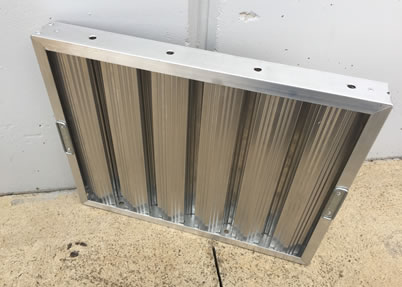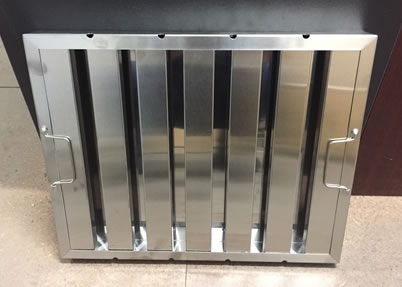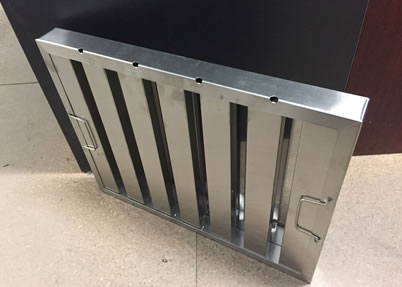 Call 03 8405 3555 to discuss your project.